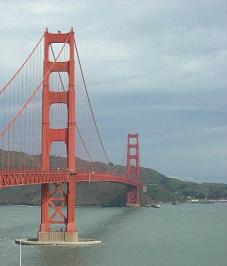 The site is updated periodically - check back soon.
Please contact Julian or Stan (Chapter Officers) with any comments you may have.
To return to main AAPM webpage: http://aapm.org/
On this website, you can find information regarding the mission, chapter officers, and upcoming events of the San Francisco Bay Area Chapter of the AAPM. Information on how to joining the chapter can be found under "How to join".
Please pay your Chapter dues when you pay your Annual AAPM dues. You need to self declare your Chapter membership. It only costs $10/year!
12/9/2001 11:19:44 PM